Maid Name:

SUPRIYATI
Ref Code:

IMMEDIATE TRANSFER
Type:

Transfer maid
Indonesian Transfer maid
Nationality:

Indonesian maid
Birthday:

17-Aug-1983
Age:

35
Height:

150 (cm)
Weight:

50 (kg)
Religion:

Muslim
Marital:

Married
Children:

3 Children
Children's Ages

16,14,9months
Education:

High School (10~12 yrs)
Off-days:

1 (day/month)
Language:

English: (Little)
Bahasa Indonesia/Malaysia: (Good)

| From | To | Country | Employer | Main Duties | Remark |
| --- | --- | --- | --- | --- | --- |
| 2014 | 2017 | Singapore | malay | cooking,cleaning, , marketing ,ironing, care of ammah 85 years old, and children 16,13,9 and 7 years old, | she currently take care of her own new born baby at indonesia,both ok for elderly care and new born |
| Areas of Work | Willingness | Experience | Evaluation | Comments |
| --- | --- | --- | --- | --- |
| Care of infants/children | | 3 Year(s) | | |
| Care of elderly | | | | |
| Care of disabled | | | | |
| General housework | | 3.5 Year(s) | | |
| Cooking | | 3.5 Year(s) | | |
| Language Skill: english ,BAHASA | | | | |
.
SUPRIYATI, born on 17 Aug 1983, good and with kind heart is a mother of 3 children. She worked previously with a Malay employer for 4 years to do cooking, cleaning, , marketing ,ironing, care of Ammah 85 years old, and children 16,13,9 and 7 years old.
She went home, get pregnant but she lost her baby, thus decided to come to work for her children education.
She then work for less than 2 months with Chinese employer, an now looking for new employer.
.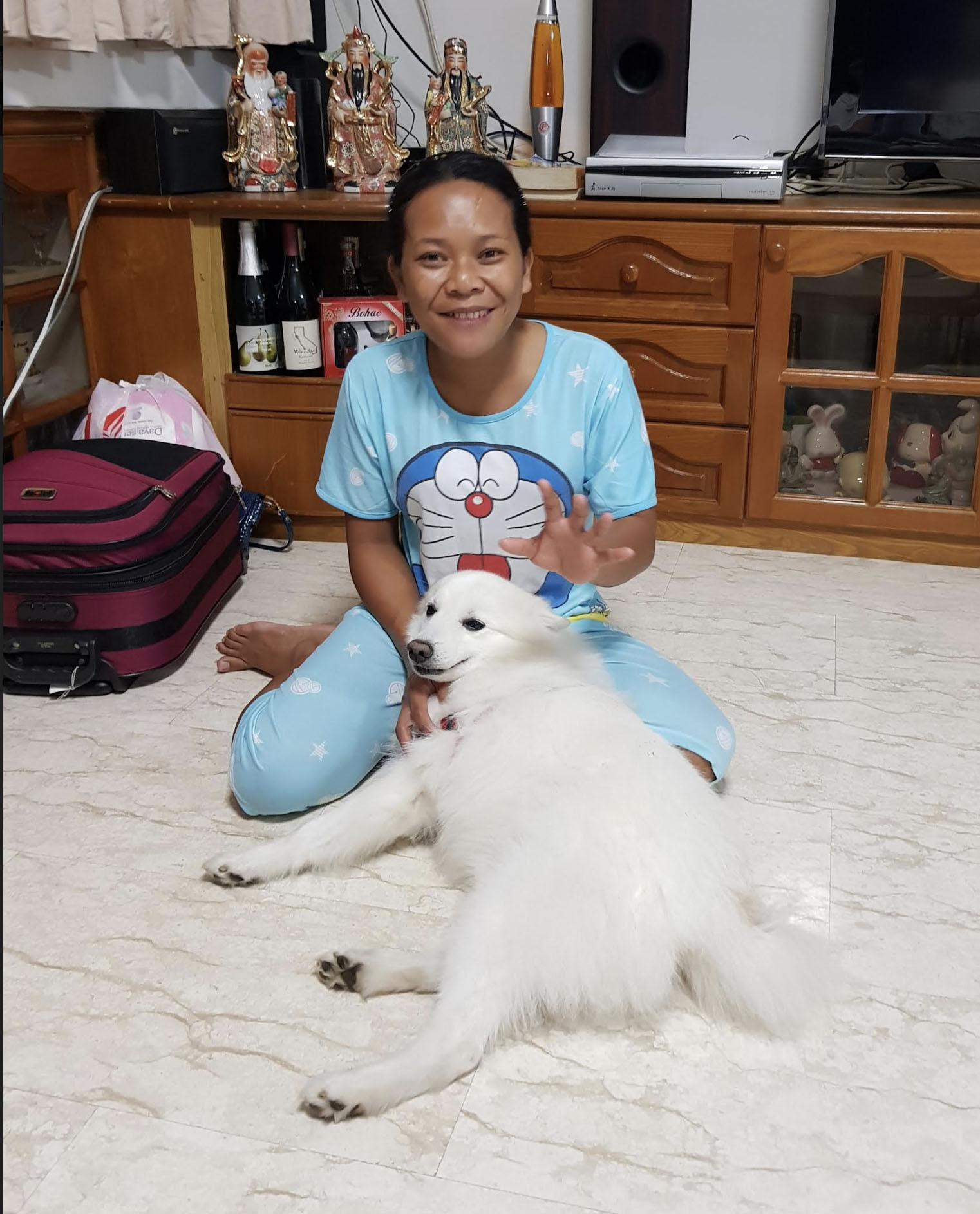 FOR MORE INFORMATION ABOUT THIS
INDONESIAN HELPER :: SUPRIYATI
:: PLEASE CALL THESE OFFICE NO:
:: (+65) 6266-1747 (Office)
:: (+65) 9818-5629; (H/p)
:: and look for *
TEENA
*
OR YOU MAY SEND US AN EMAIL:
[email protected]
FOR MORE HELPER SELECTIONS
www.recruitasia.com.sg